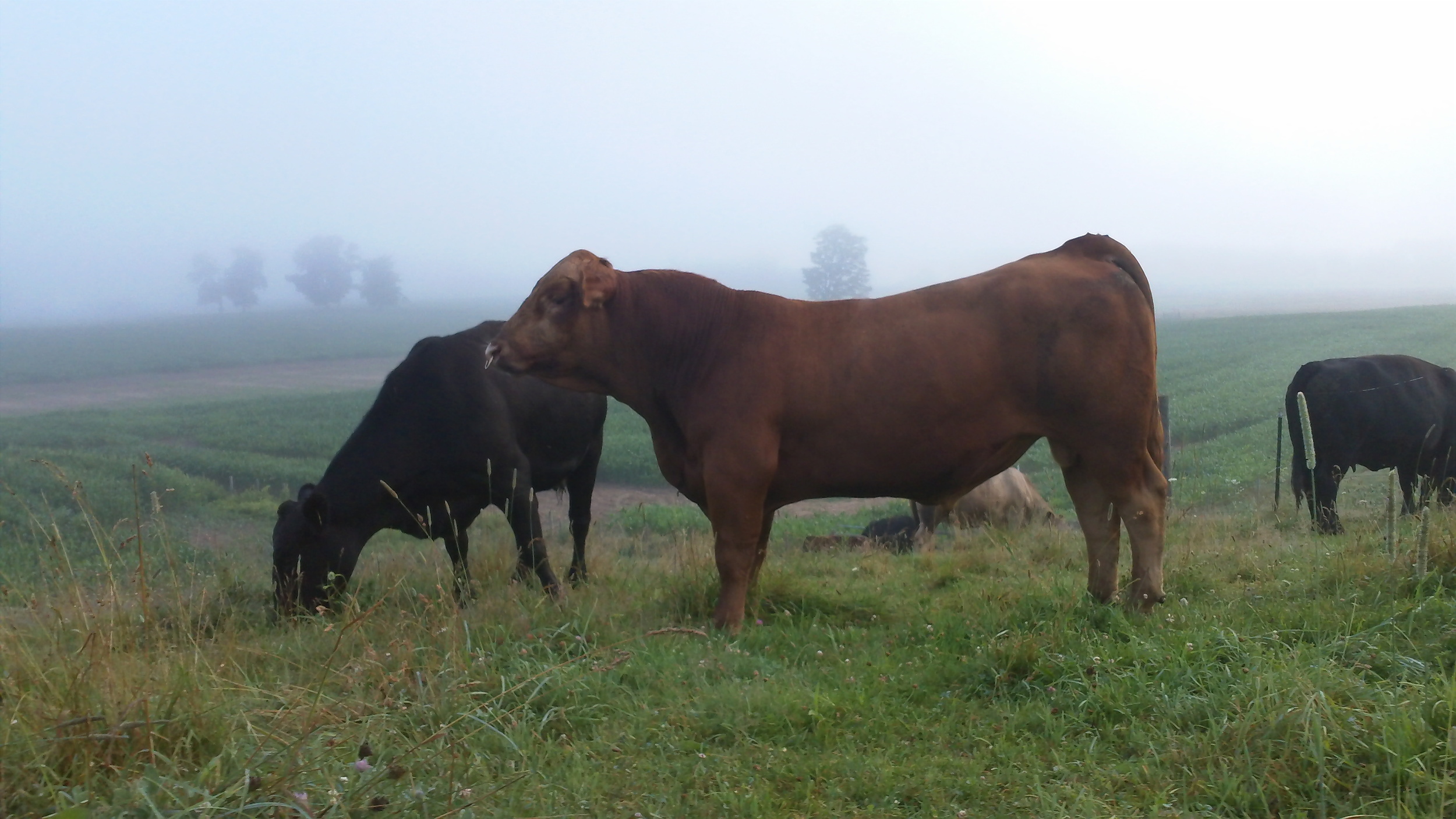 Our Bulls
Bulls for sale and for lease. We make our bulls work for you and your cowherd. Quiet bulls are the only kind we sell.
We use performance pedigree information to match bulls to the needs of your herd. Whether the bull is purebred, cross-bred, red, or black, our bulls are guaranteed to be fertile. If you aren't satisfied, bring him back and pick another. Ask about trading bulls in.
Please check out our AI stud, Game On, on his own page. Semen available.